Now is the Best time to Seed!
Late summer into Fall is the best time to seed Flawn Seed Kits which allow you to easily transform your grass lawn into a flowering lawn or "Flawn" which will grow well in full sun to shade in most soils even if they are acidic.
Learn More
There's no need to remove your grass!
You can spread seed in spring, summer, fall, or winter.
What does a Flowering Lawn look like?
Flowering lawns can look different depending on how often and at what height they are mowed as well as what varieties you decide to add.
What customers are saying...
I love it! I want more! Sheri From Madison, WI
It saves me time and money! Greg from Boston, MA
2023 Spring Seeding Step by Step, John in Minneapolis, MN
Site Prep

"I lowered the mower to the shortest setting and mowed over everything twice, then raked to remove any thatch layer so the soil is exposed."

Ready to Seed!

"My grass clippings and thatch have been raked off to the side so I can see the soil. I put the clippings on after seeding to act as a mulch."

Seeded, Watering!

"Definitely easy to spread seeds using the convenient shaker. Watering daily for the first few weeks is most important."

Seeds are Sprouting!

"I see the first signs of life just four days after seeding!"

Beautiful Clover!

"Three weeks after seeding and with regular watering the clover is growing very well."

Clover, Creeping Thyme & Self-Heal

"All three varieties in the Flawn Seed Kit Bee Lawn Mix are filling in well after ten weeks."

Thick Clover!

"All grown up in under three months, the clover supplies my lawn with nitrogen so I don't have to fertilize anymore!"

Creeping Thyme Blooming in 12 Weeks!

"By mid-summer my Flawn was buzzing with happy bees!"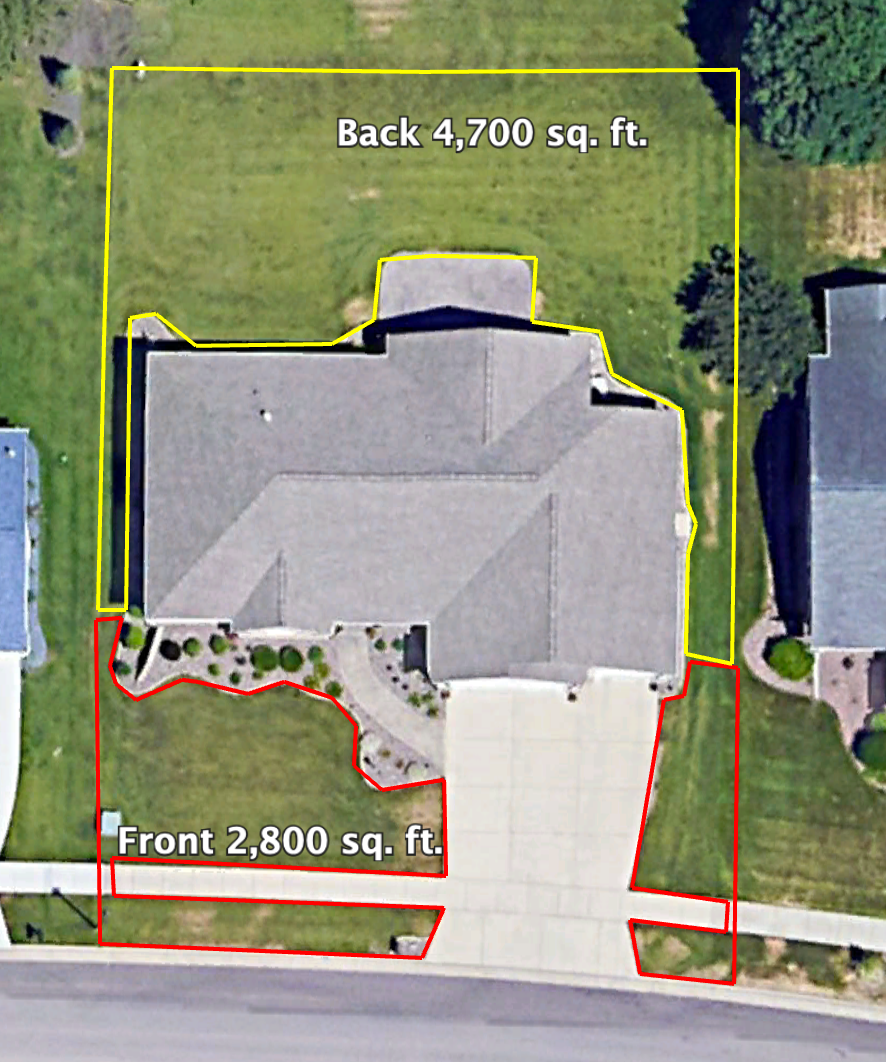 Request a Free Measurement
Not sure what size your lawn is or want only a portion of your lawn measured? Fill out the form below and we will email you your lawn size along with a screenshot of your property so you can confirm it is correct.

Note: Recently built homes may not have satellite imagery yet and we may not be able to measure your property remotely.
Request a Free Measurement of the Area You Want to Seed